21 janvier 2007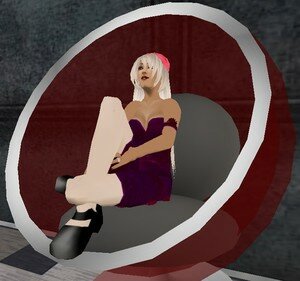 (freely translated from my french blog)

Ok now, i did it ! I take a deep breathe, i dare and i expose myself on the web ! I've just created my own blog (tada) !
Now, you'll be able to follow my free adventures in this crazy world which is Second Life. I don't claim to be perfect, exhaustive or irreproachable, no ! I just want to express freely and to help you as much as I can, friendly reader.
If it bothers you, it's not worthwhile to continue to read or to write to me : ignore me, we'll both save time. On the other hand, if an article interested or displeased you, if you wanna give your opinion, if you wanna rectify an error (and there will be!), feel free to make share of it. Thanx !

My wish would be that one day this blog can help someone. This day, forgiving all criticisms, i would be so honoured !

By then, have fun and benefit from the life (real or/and virtual).

Kiss,
ps : of course, you can also contact me in game. A nice little IM would be delightful !


Commentaires sur Hello world !